The War on Women
davidangelojokes: Who is fighting it? These images were pulled from the Huffington Post's front page 5 minutes ago (1:50pm PDT 4/9/13). All these images/"stories" appeared concurrently. But, remember, they ARE progressive… see? for further reading: http://www.huffingtonpost.com/news/gop-war-on-women
David Angelo Jokes: Top 10 Cars of All Time →
davidangelojokes: Car sites and car lists are as old as the internet - yet no one has ever done it right…until now! Here are my top ten best cars TO OWN. We can all stare at Testarossas, but chances are you aren't going to have one in the driveway anytime soon. Let's get down to brass tacks… 10. Hyundai Accent…
15 tags
Response to: The Russians Are Coming! The Russians...
Long time no blog! I was putting together some quotes for my smash hit youtube series, eEconomics, and figured I'd browse through Krugman's blog as an easy source for some choice B-S. And this statement about the Cyprus banking crisis jumped out at me: As long as you haven't bought into the Barney-Frank-did-it school of thought, you realize that the global crisis of 2008 was in a...
11 tags
12 tags
Assault Weapons
LOTS of inappropriate and inaccurate commentary on today's events. Frankly, I'm tired of correcting all the exact same nonsense on this topic. Learn something: 1. Gun Control 2. Why the NRA Pays for Lobbying
16 tags
Warren Buffett Hathaway with Lying
Oh man, just CLASSIC stuff going on today.  It's difficult to accept that Buffett gets away with his shenanigans, but it's easy to understand why if you just spend 3 seconds talking with any typical American. Today, Berkshire Hathaway spent $1.2 billion buying back shares.  This was universally reported, without the slightest criticism, by every major news outlet. So, what's...
14 tags
Krugman on Inflation
Some selected Krugman quotes this year about inflation… Incredible Credibility: But won't that money printing cause inflation? Not as long as the economy remains depressed. Still a Phantom Menace: Early last year the inflationistas were yelling a lot; commodity prices had jumped, and they were shouting that high inflation was just around the corner, with much talk of debasing...
14 tags
13 tags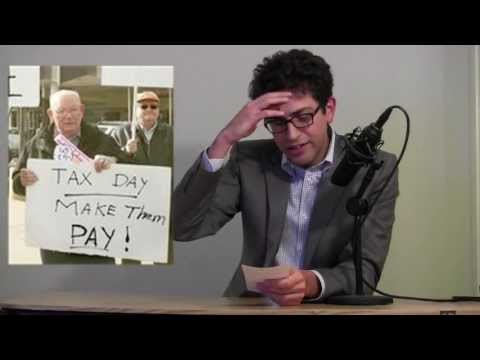 11 tags
Intellectually Bankrupt
Hey guys! Long time no blog - sorry. So, in an effort to be a more informed voter, I figured I'd do some research on the candidates.  Because I live in California, that means one of the people on the ballot for president is Roseanne Barr.  Of course.  So I checked out her website and immediately saw this: "The whole world is going bankrupt to who?" Well, that's a good...
16 tags
Response to: Debt Is a Drug (And So Is Austerity)
From Krugman: The Great Depression taught policy makers the hard way that tight money and fiscal austerity were really bad ideas in the face of a deeply depressed economy; but several generations on all that was forgotten except by the economic historians, and policy makers were ready to resurrect the Treasury View, get all worked up about the dangers of inflation despite the absence of actual...
12 tags
Daily Kos, Endless Agony
I started this website because I was annoyed with a lot of the "intellectual" arguments from self-styled "liberals," which were often self-contradictory and in opposition to basic economic principles.  Krugman's blog seemed to be the primary source for all high-minded opinions, so I focused on that. Then, I found Ezra Klein, who is more of a gen-y, cool glasses, even...
Promotion
Hey guys. If you read this site and find it useful, please help me promote it.  Post links on Facebook, Twitter, etc.  I put work into it, and, while it's great to reach 20-30 people a month, it doesn't really help me achieve any real objectives unless the audience can get larger. Thanks!
15 tags
Response to: Self-contradictory Fed Bashing
In his new blog, Krugman takes on the opposition to further QE/accommodative Fed lending.  And it's a mind bender. The right question should be whether, given the actual state of the economy in the naughties, the Fed should — given what it knew at the time — have raised rates faster. Inflation wasn't out of control: So why raise rates? Because Personal Consumption Expenditures...
12 tags
Response to: Misinformed Monetary Mitt
Well, this is interesting! Apparently, Mitt Romney suggested in a Q+A session that The Federal Reserve is buying "like three-quarters of the debt that America issues."  And, in true journalistic fashion, the meticulous researchers at Mother Jones have concluded that: So Romney is, once again, plucking a scary number he seems to have heard from a tea party symposium somewhere and...
12 tags
The 47%
After Mitt Romney was unknowingly recorded by someone courageous enough to remain anonymous, we've seen roughly 47% of the population furious over what was said. For what was said, please use other, widely available sources for that information.  I'd like to look at Ezra Klein's response.  Klein is the intellectual powerhouse of the liberal elite, second only to Krugman - so his...
14 tags
Krugman on QE and Money Markets
Just a few comments on two recent Krugman posts. In "How Could QE Work?" Krugman suggests: …we actually can hope that the Fed's new policy will boost housing as well as operating through other channels, and therefore that it can act more like conventional monetary policy in fostering recovery. So, ideally, Fed policy can create a housing bubble.  Use your own recent memory...
17 tags
Those Who Do Not Learn From The Past...
…become respected liberal economists.  As mentioned in my last post, I wanted to comment on the reactions of Krugman and Ezra Klein to QE3.  Well, they finally got around to saying something, and it's more pathetic than I could have imagined. Just a quick review.  QE3 is The Federal Reserve's plan to create $40 billion/month out of thin air to buy mortgage-backed securities...
22 tags
QE3
I wanted to include some reaction from around the internet to the latest Fed announcement, but there doesn't seem to be much.  Krugman (aware the announcement would happen this morning) called in sick last night and my other favorite "wonk" (I hate that word) Ezra Klein hasn't put any opinion up on his "Wonkblog." So I'll just tell you what I think, and...
6 tags
Response to: Broken Windows and the iPhone 5
Well, as usually happens with "all things Apple" - delusions have supplanted reality.  As Krugman points out, there's some hope that the new iPhone will boost the U.S. economy. He then goes on to explain how that vindicates the broken window "theory" (as he puts it). The key point is that the optimism about the iPhone's effects has nothing (or at any rate not much)...
9 tags
Chicago Teachers Strike
A little over a year ago, when the teachers in Wisconsin went on strike against governor Scott Walker, it was a huge national story.  Walker was the devil-incarnate!  Workers rights were in jeopardy!  The middle class was being killed! Of course, he was a Republican. Chicago, on the other hand, is run by Obama sidekick Rahm Emanuel. So, obviously, this is COMPLETELY different.   (Can't...
13 tags
Response to: The Zombie That Ate Rand Paul's Brain
Krugman decided to follow up yesterday's propaganda (which I easily refuted in minutes using data from his preferred sources) with an ad hominem knife-twist into Rand Paul that is equally ridiculous. Krugman: Aha. It seems that I was giving Rand Paul more credit than he deserved. Think Progress has the video, and it's clear that Paul was completely shocked at the notion that government...
6 tags
VirgilTexas comment reply
VirgilTexas responds to my last post: "And has anyone - other than public employees leeching tax dollars - been adversely affected by this?" Other than the people who use government services? (literally everyone) "This" being a reduction in government employees. Okay, so let's disregard the very obvious fact that the point of the blog was to show Krugman was being misleading about...
15 tags
Response to: Government Employment
Just some textbook propaganda from Krugman today.  I'll make this quick. His post: During today's round table on ABC, Rand Paul seemed shocked at my claim that government employment is down under Obama. Of course, it is. But maybe he's thinking of the fact that since govt employment rose under Bush, we're still at higher absolute levels than we were a decade ago. That is, however, a...
12 tags
Response to: Wicksell Goes To China
Krugman continues to promote the fantasy that we can sell debt until the end of time without consequence.  Fun!  Let's all just stop working and have Uncle Sam borrow money to pay our bills. The idea that we are at the mercy of the Chinese — that terrible things would happen if they stopped buying our bonds — is very influential. Yet it's just wrong. Think of it this way: the argument...
14 tags
Response to: Medicare and Medicaid Costs (Utility...
Krugman has a post on how government medical insurance is more cost-effective than private insurance. As if we needed more evidence to show how out-of-touch with reality he is. Studies by the Urban Institute and more recently by CBPP find that Medicaid is significantly cheaper than private insurance. This is partly because of lower administrative costs; also, Medicaid, more than Medicare,...
17 tags
Response to: Public Versus Private Cost Control in...
bahahahahahahaha hilarious! Krugman quotes Austin Frakt explaining how much better the government is at controlling costs: But what government systems do well is hold down costs. They use central planning. They use their large market power to negotiate for reduced reimbursement (see Part 2). They buy drugs cheaper. They eliminate profit and overhead. This is what government does well. It's why...
13 tags
Response to: Another Alternative Inflation Measure
Krugman has a few words about inflation this week.  Including this longer blog. He wants to show that inflation isn't really a factor in our economy, but - rather - an unreasonable obsession amongst paranoid right wingers. So Smugman posts this: A correspondent alerted me to an interesting alternative measure of inflation beyond the Billion Price Index. Those who claim that inflation is...
19 tags
Response to: Golden Ferrets, I Mean Fetters
This is getting so tiring.  Do liberals ever come up with new, interesting points - or is their strategy of indoctrination merely brute force repetition? Krugman has a new blog post, which I'll easily refute with points I've already made here. Apparently, the new outrage is that the Republican Party wants to add a "gold commission" to their platform, to "look at...
14 tags
Why the NRA Pays for Lobbying
Following the mass-shooting in Colorado, there was a public outcry against assault rifles, culminating in a widely-distributed internet post by Seinfeld actor, Jason Alexander, arguing against private ownership of "assault style weapons."  The topic of reinstating the assault weapons ban was vigorously debated by both sides (myself included).  I'd like to think both sides had...
14 tags
Krugman Katchup
Been out of town for awhile without much opportunity to read the latest delusions from The New York Times' most respected blogger. But, here's just a few thoughts on what I've skimmed: In "Sources of the Budget Deficit," Krugman makes the argument that the economic slump is the main driver behind the deficit, which he then supports with some cooked mystery numbers...
11 tags
Gun Control
Following any random act of violence involving a gun, there are usually 4 stages of grief from the spectating public: (1) Expressing condolences (2) Blaming the NRA (3) Labeling all gun owners as crazy as the psychopath responsible for the murders, and (4) Lobbying congress for tighter gun control. This is a familiar refrain.  People who advocate stronger gun controls are "caring" and...
15 tags
Response to: Sixties Madness
ooooooo Smugman is up to his old tricks! This blog allegedly refutes Robert Samuelson's editorial in the Washington Post about the reckless Keynesian-inspired deficit spending of the 1960s.  Both are worth a read.  Krugman no doubt found the article because he gets called out by name in it. Anyway, Krugman wants to "prove" Keynesians didn't do any damage in the 1960s:...
17 tags
Response to: What You Add Is What You Get
Today, we're treated to a ridiculous new blog post from Paul Krugman. This definitively shows, once again, our favorite Nobel Laureate in economics lacks what could be called a "basic understanding of economics." The purpose of the post is to ridicule high earners (like him, though that passes without irony).  Here's the scenario he concocts to "prove" the...
19 tags
Money Doesn't Grow on Trees
"Money doesn't grow on trees" is an archaic saying that harkens back to the barbaric days of having dollars that were worth something.  These days, money does indeed grow on trees.  Well, actually, there are no trees needed.  They, officially, make it out of thin air.  What passed for conventional wisdom 30-40 years ago is now the exact opposite of what "economic...
Questions
I'm not great with tumblr, so I don't know how, or even if, you can post comments or replies to my articles. That said, you CAN ask me a question (or make some counter-argument) by clicking on the button above that says "ASK." (keep it limited to economics/politics, please) Thanks!
15 tags
Response to: Off And Out With Mitt Romney
So we have a new, completely biased, partisan blog from Paul Krugman, who I believe is now a full-time spokesman for the Democratic party.   The point of this is to discredit Mitt Romney as a candidate for president because he is (1) unqualified and (2) an evil bad guy. Krugman doesn't trouble himself with numbers, graphs, or facts.  He doesn't need to.  This is just a crowd-pleaser...
14 tags
Response to: The Real Winners
Krugman wrote an editorial about the Supreme Court's health care ruling, declaring that the real victors are not the Democrats, but "ordinary Americans." He then goes on to do something I can't stand, and which is the greatest source of fatigue for me in discussing politics.  He paints opponents of Obamacare as morally corrupt and evil. Krugman says the ACA will make...
14 tags
Insurance Costs
Just to illustrate the trouble with a highly-regulated insurance industry, here's what it would cost me, a healthy male with no prescriptions or preconditions, to get an individual insurance plan in New York: Jesus.  Those bills alone would be enough to send me to the emergency room! "BUT OBAMACARE WILL MAKE IT CHEAPER!!! IT WILL SOLVE THIS PROBLEM!!!!" No.  No, it's...
13 tags
'Affordable' Care Act
So, the Supreme Court decided today that the government could impose a mandate on the public to buy something from private industry. It's a bizarre concept, and even more bizarre that it was ruled "constitutional." Anyway. Just figured I'd throw some cold water on this victory party for a second because, while there's a lot wrong with health care, this is not even...
13 tags
Response to: Ballistic in the Baltics
Krugman got called out by the President of Estonia for talkin' smack about his country's economy.  Pretty funny. Krugman responds with his classic data-heavy distortion: Let me instead ask the following. Since some people insist that Estonia's partial — but only partial — recovery from a severe economic crisis demonstrates the wonders of austerity, would they also agree that the...
14 tags
Don't Hang Yourself
Since 2008, I've been combating a lot of the disinformation coming from "liberal" economics - specifically Paul Krugman.  There has been one overriding belief driving most of the discourse, which is that inflation is GOOD. According to those on the left (and in the government), rising prices will help get the economy "working again." Because, on the surface, that...
13 tags
Obamanomics
Here's an interesting campaign video by the Obama team: So, Mitt Romney destroyed a profitable company and fired everyone because….?? Can you answer that? Let's imagine you bought SCM.  Let's also assume you are a greedy tycoon who loves money.  Obviously, your first move as owner will be to shut the factory down.  Wait… No. No - you'll first make things...
14 tags
Response to: Was Greed Good?
Krugman's self-righteous confidence delivering such intellectually bankrupt propaganda is really inspiring.  No doubt inspiring many people to join Al Qaeda.  Krugman uses a few graphs to prove that greed is bad, and the root cause of A) slower productivity; B) rising trade deficits; and C) income inequality.  Got that?  He feels he can prove that sufficiently enough with 3 graphs to...
14 tags
JP Morgan and Big Scary Numbers
The financial news of the week/month seems to be JP Morgan's $2 billion trading loss.  TWO BILLION DOLLARS!  "Down with Wall Street!" "Down with Wall Street!" "Down with Wall Street!" Who cares?  This is a classic example of media-induced hysteria.  Already, politicians and liberal bloggers are calling for more regulation! Stronger regulation! Elizabeth...
15 tags
Krugman Gone Krazy
I've been laying off Krugman for awhile because he's been so boring and just posting the same stuff - with the occasional link to hipster music (SEE! He IS cool! 99%!).  But, I recently did some catching up, and he's posted some crazy, crazy shit. First, this editorial, in which he acknowledges speculators are not the cause of rising oil prices (a hard pill to swallow, no doubt,...
9 tags
Market Timing
I've had a great record lately with my market timing.  At the end of last year, I called the bottom in the oil market and, just recently, I called the top on Apple.  Well, at the very least, I belittled it's stock valuation right before it started plunging. PWNED!